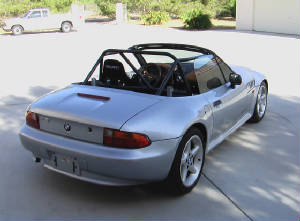 The race car in the condition it arrived at her new home, all the way from Ohio.
Front Proposed graphics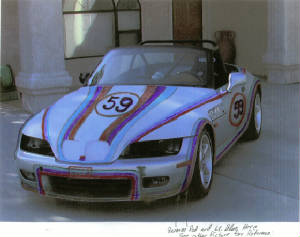 Here's what I'd like my car to look like from the front
Rear View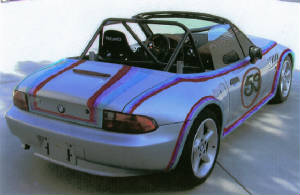 My proposed race car graphics from the rear
Close Call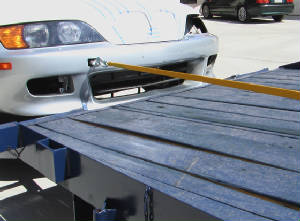 While loading up, I found the need for longer ramps.
After working with the wiring, setting up the computer, and making plans on what was needed, for more than a month, I reached the point where I needed professional help. So I contacted Kevin MacDonald at Mac's Performance, who specializes in BMW race cars, and arranged to have the racer worked on.
At Mac's Performance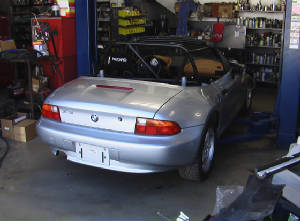 The Z3 racer is comming togeather
In the rear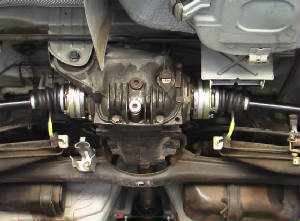 The diff is mounted and connected
Looking from Behind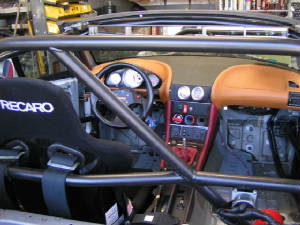 The view into the racer
Installing window nets
Neccessary safety equiptment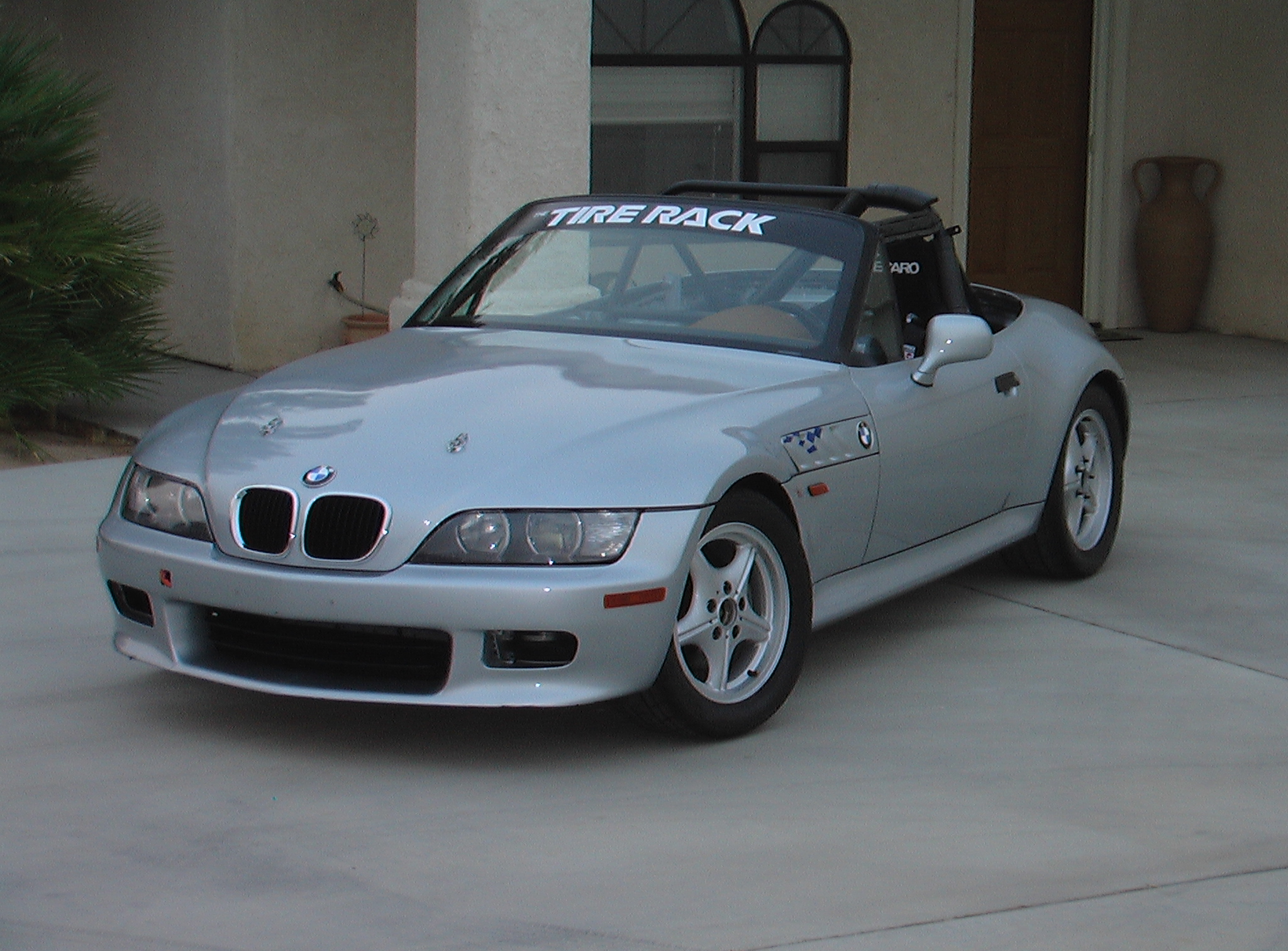 The car's running good and I've run one test day
Time for Racing Stripes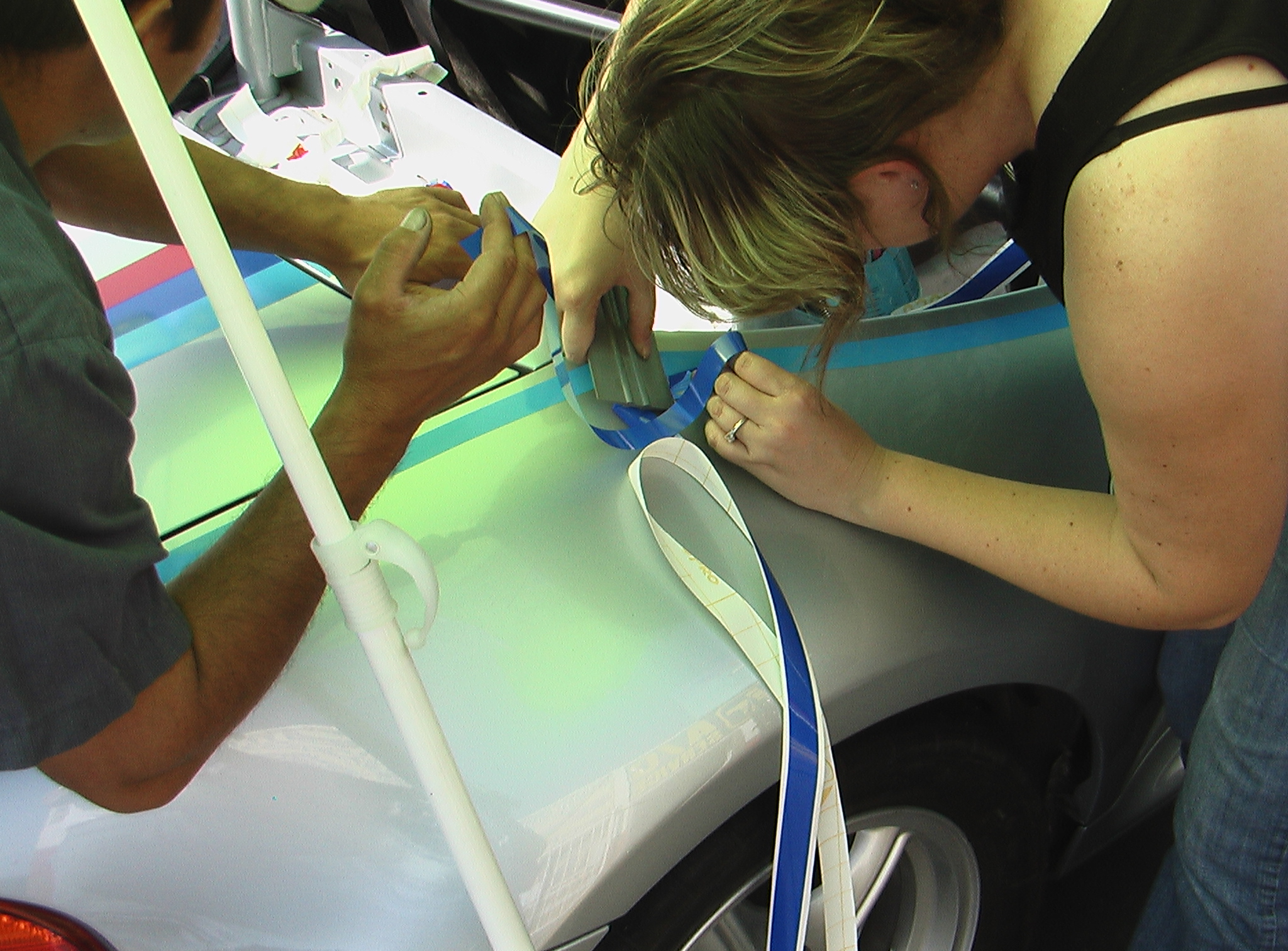 Nora positions the upper middle stripe
Stripes are on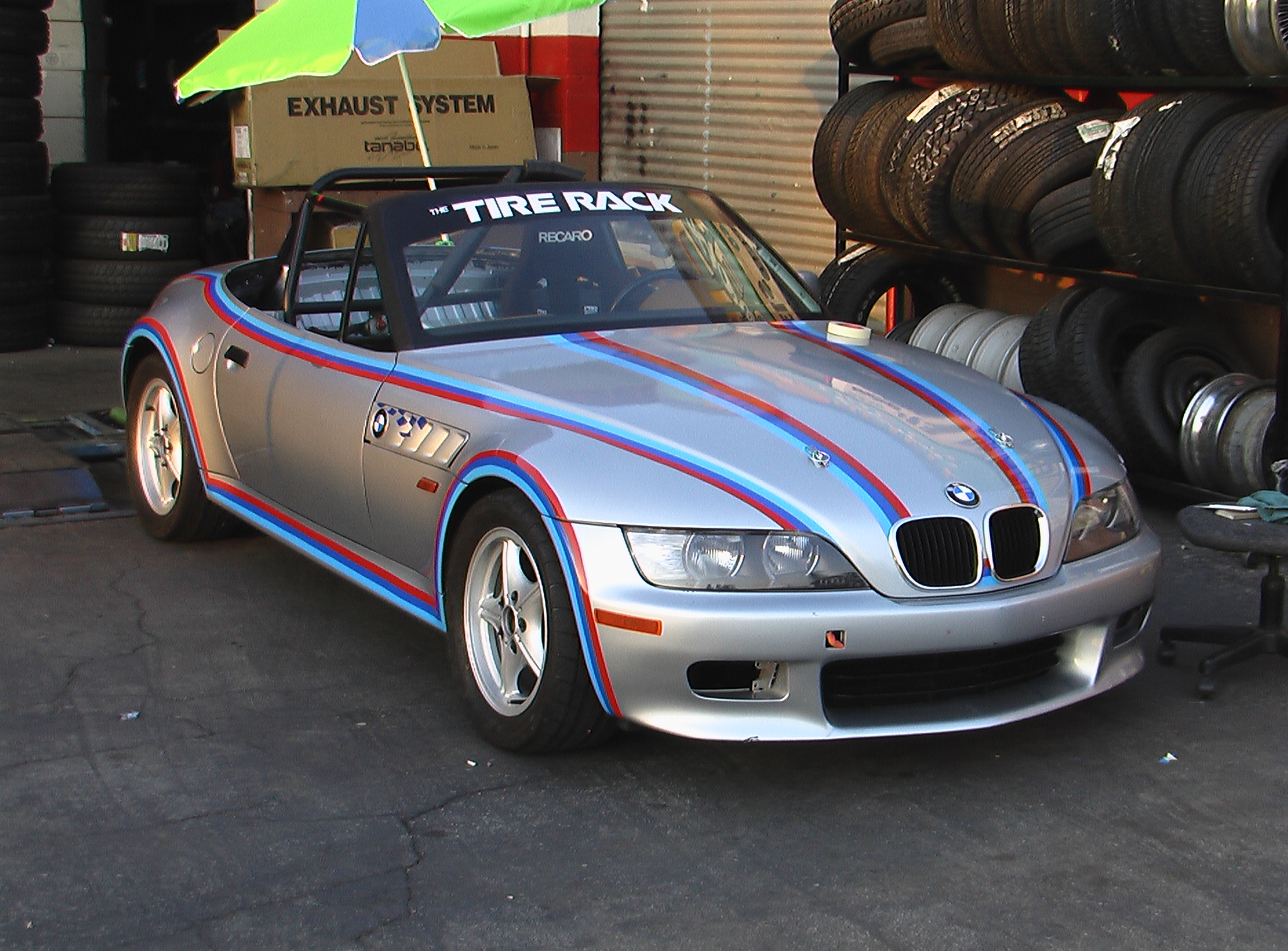 The car's glowing with these stripes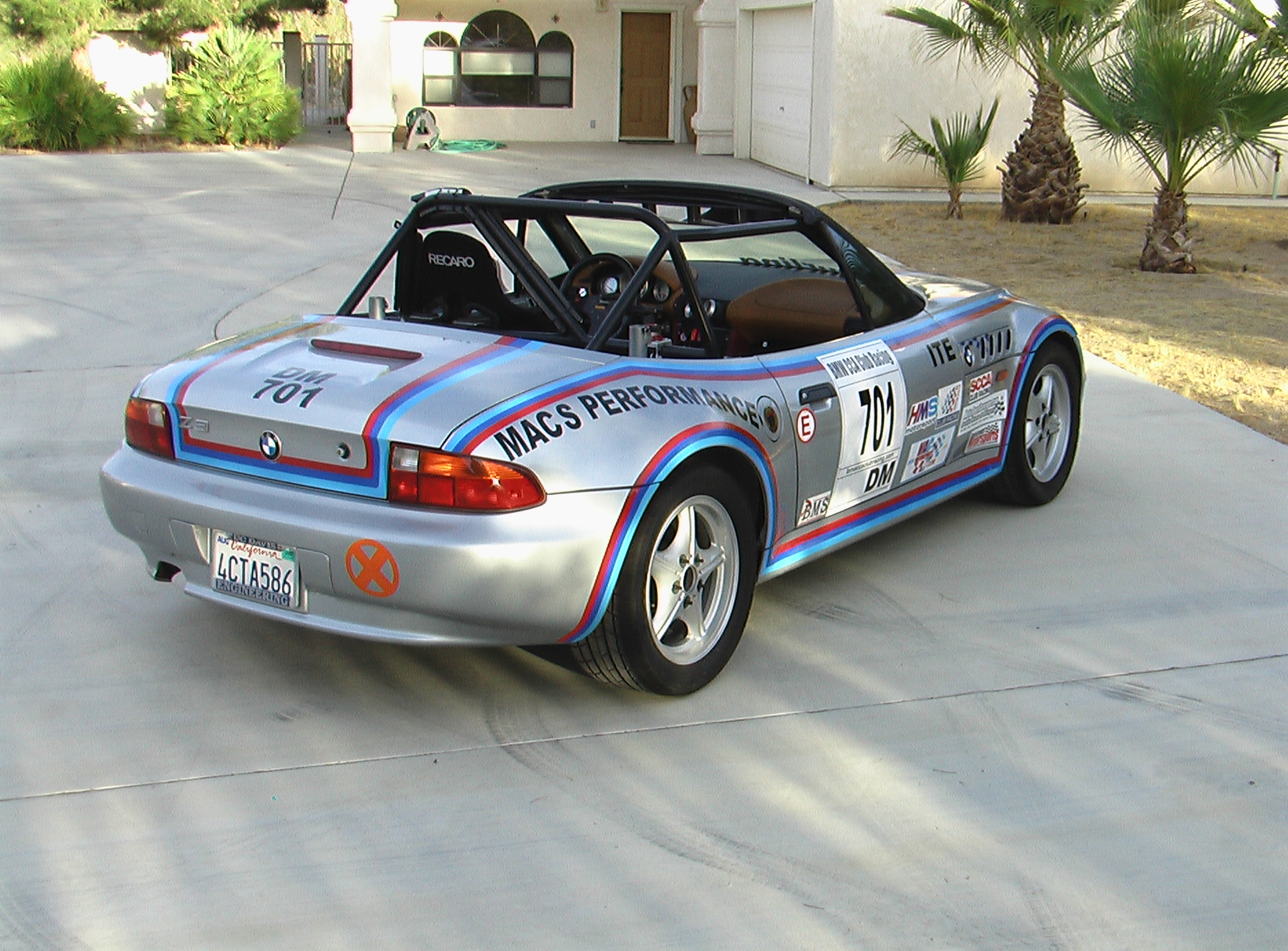 Now this looks like a race car
Just after my first race
relaxing on the hood
Here's an alternate color scheme
Front View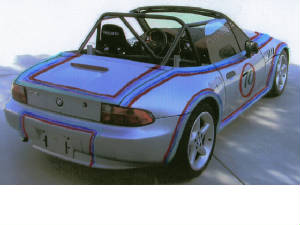 Rear View
Loading Up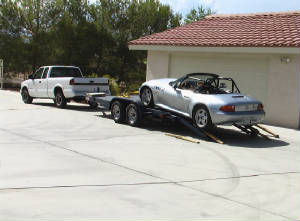 This is how it will get to the track
On delivery Kevin, Dan, and I discussed what was needed and what I'd like to have done. Several things need to be done before next year, but a lot more needed to be finished before it's track ready. Getting the motor running and the drive axles attached proved to be two very challenging tasks. At this point I'm looking to run in very open classes and not worried about what's legal and what's not. This way I can get used to the chassis and finish off my license requirements.
On the lift
With the racer in the air, we can examine below.
Look, no exhaust.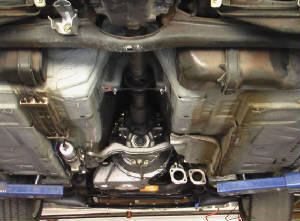 Welding up an exhast required tools I don't have
The view into the racers cockpit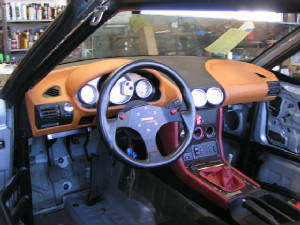 How many race cars have leather?
From the passenger side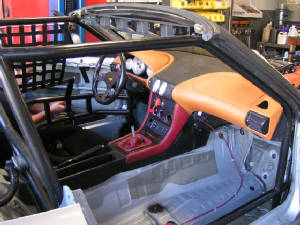 Dan has done an excellent job of cleaning up the inside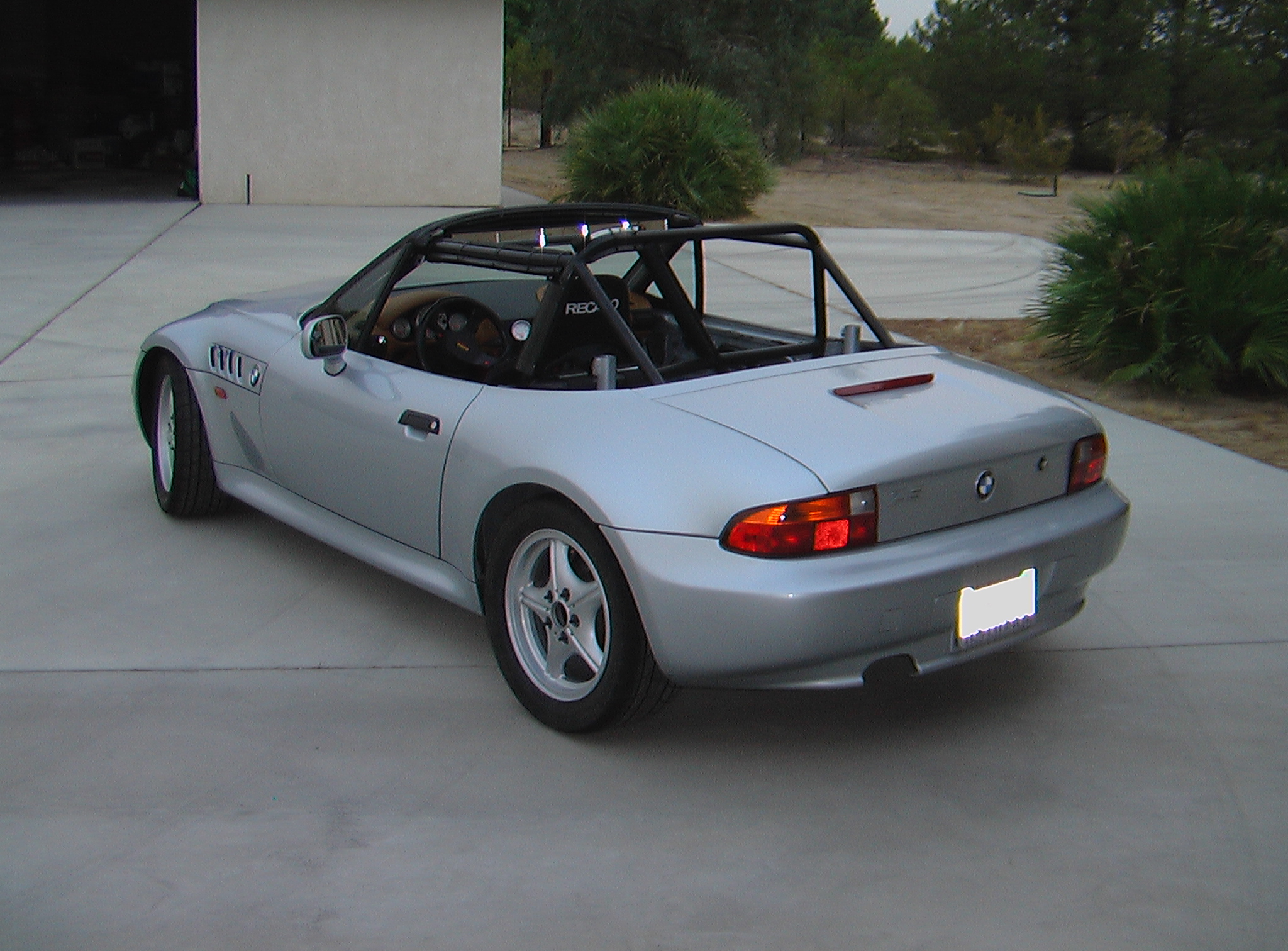 Looks good, runs well
More Racing Stripes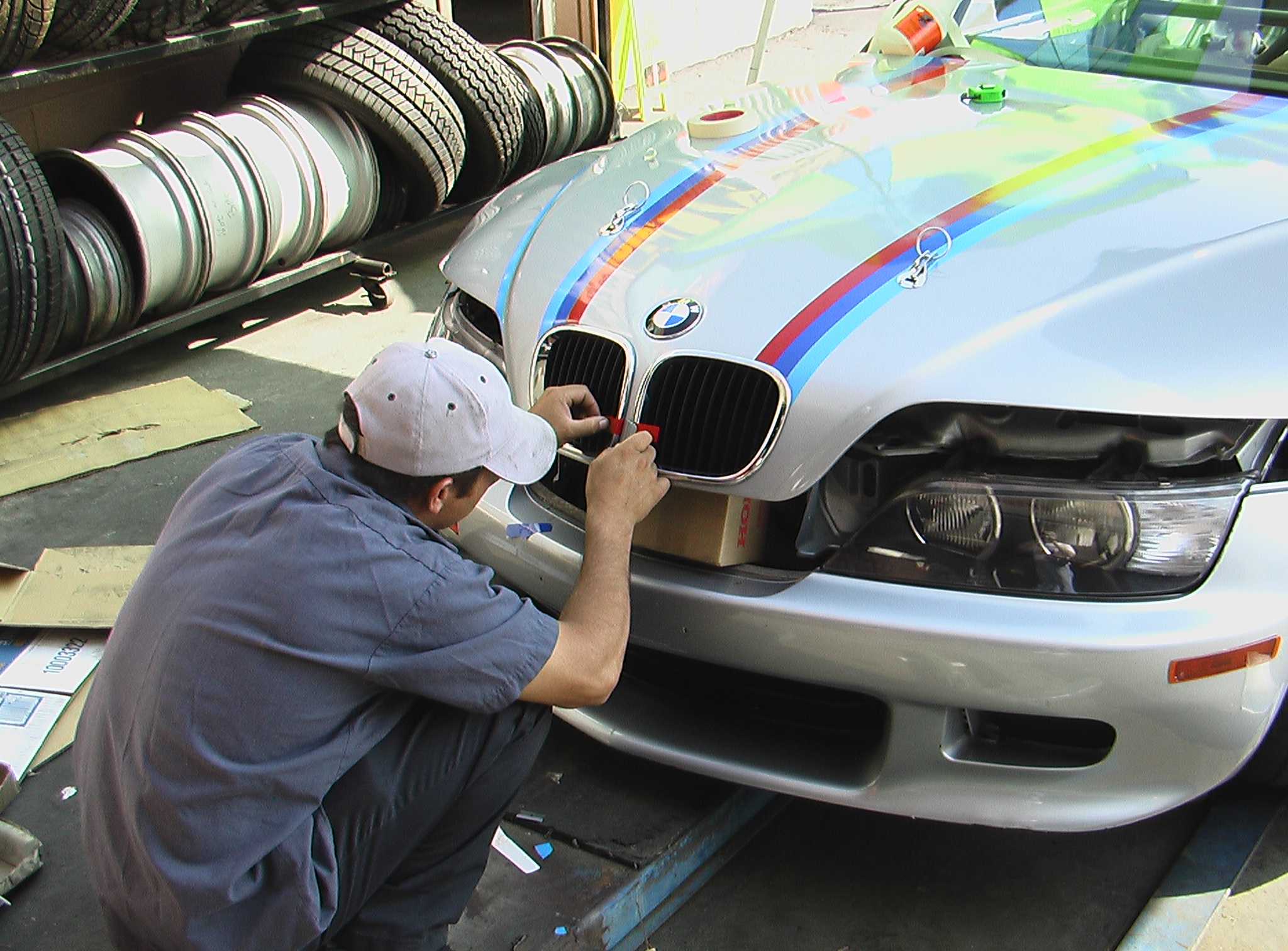 Here Ed's adding the detail stripe between the grills
Add numbers and sponsors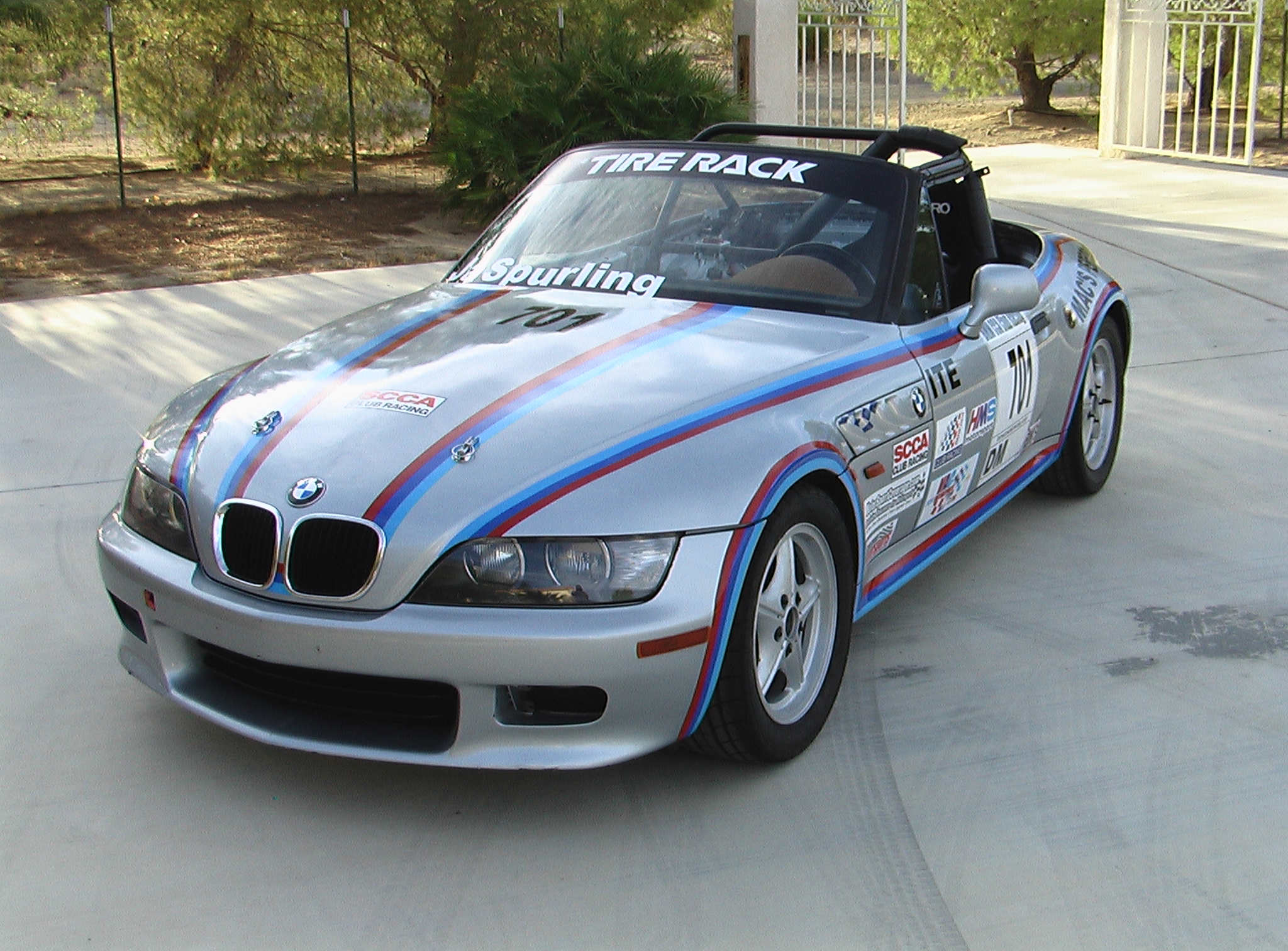 Now the car's ready to race, but what about the driver?
After the first race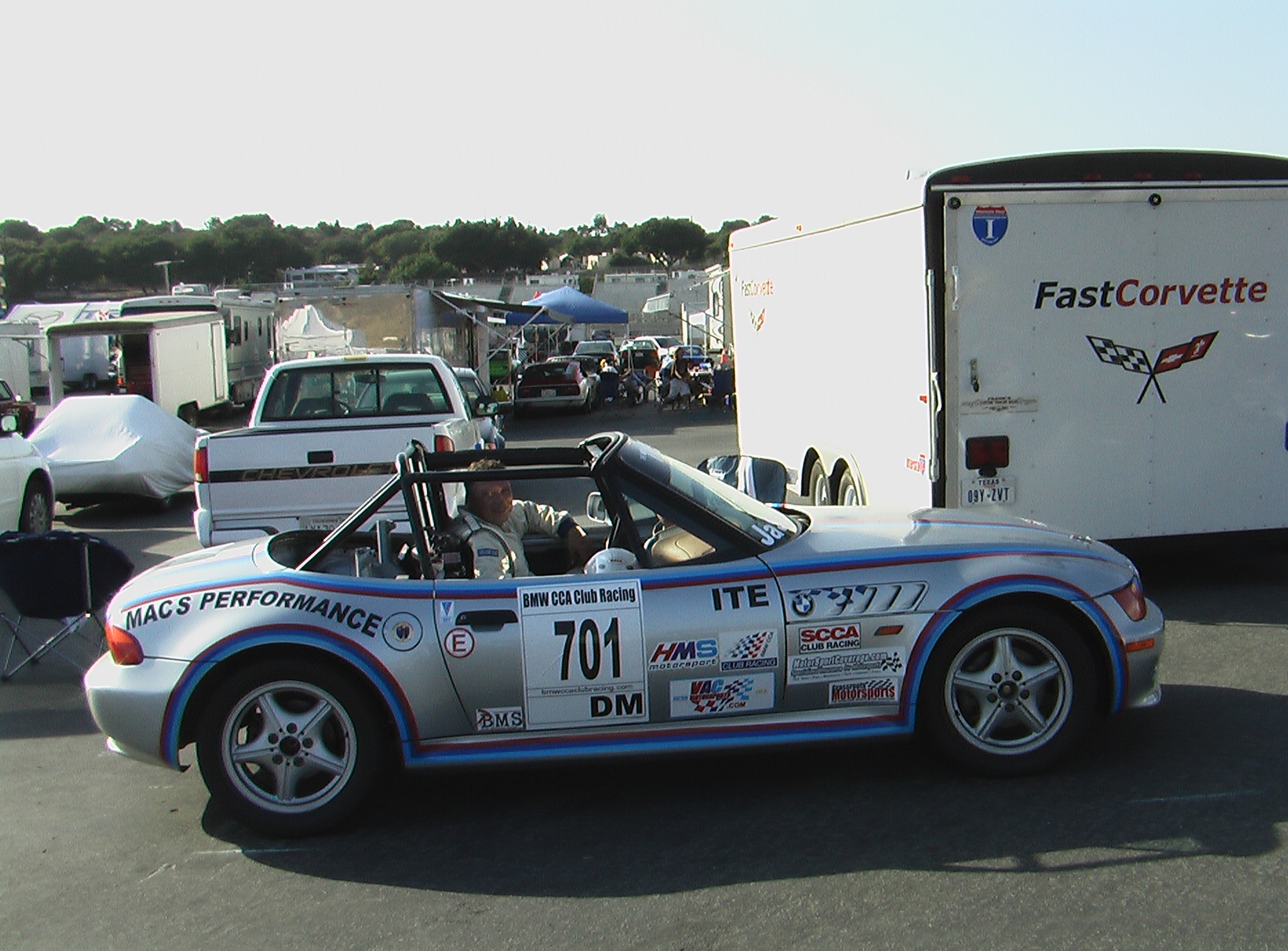 Here I am at my pit spot just after my first race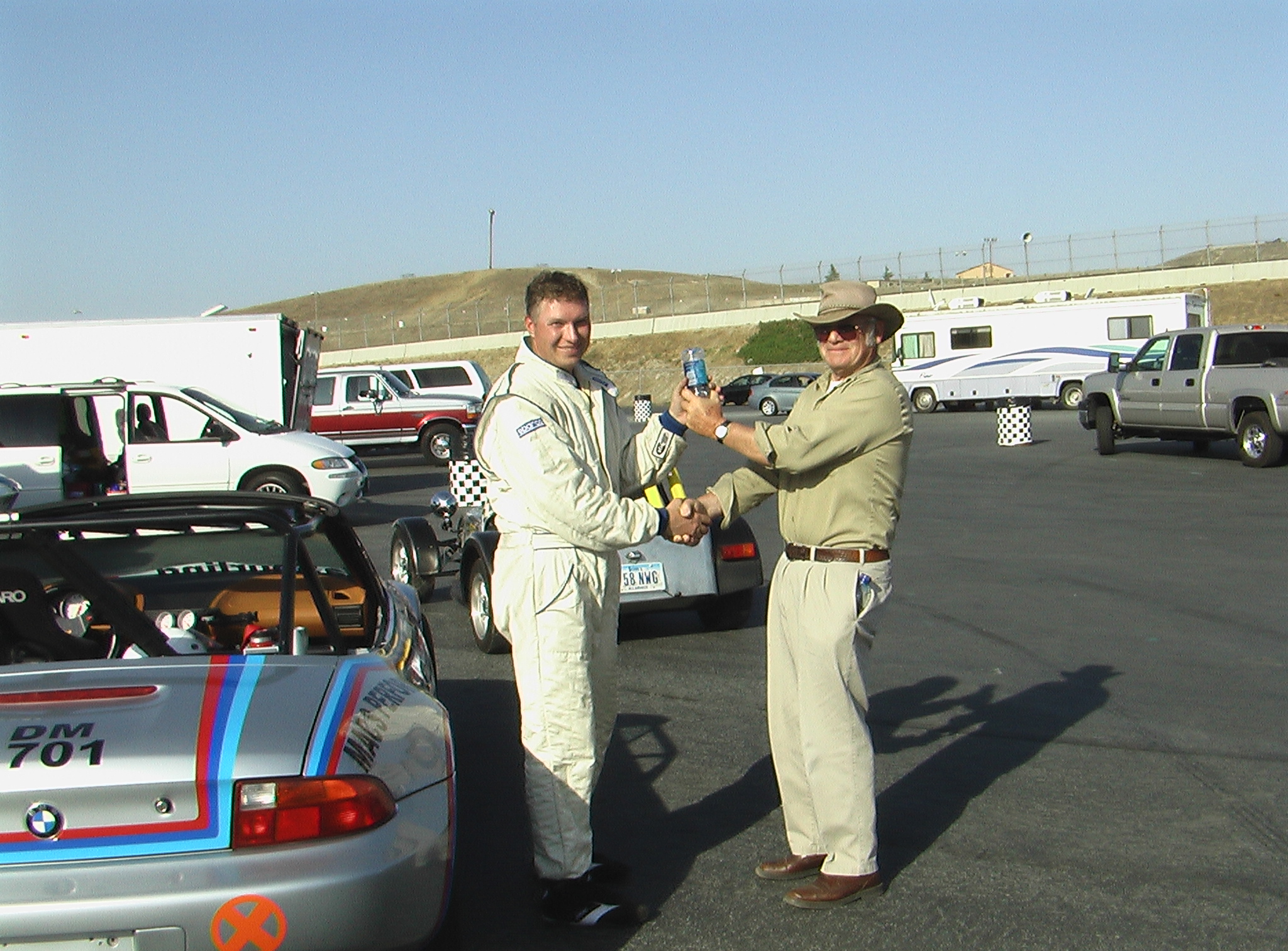 My Uncle gives me a "trophy" ;^)